We Are Building Northeastern and Central PA
T-Ross Brothers Construction, Inc. has been the leader in the construction industry for the past 60 years. At T-Ross Brothers Construction, Inc. our team is committed to reaching beyond construction; our passion brings dreams to life with quality craftsmanship! We build relationships built on honesty and integrity, we understand our clients and what they are trying to accomplish and promote innovative solutions that exceed the needs and requirements of our clients.
"We are T-Ross Brothers Construction, and we are Building for the Future!"
-Todd Ross
For more than 60 years T-Ross Brothers Construction, Inc. has been providing innovative general contractor services, commercial construction, industrial construction, steel building, religious facilities, and crane services. From education to community buildings to office buildings to health and medical facilities to hospitality and entertainment our team works side-by-side with our clients to bring their dreams to life.
At T-Ross Brothers Construction, Inc. our primary goal is to create friendships and long lasting relationships. To accomplish this we have committed to provide our customers with the very best in design, quality, and dollar value.
Treating our customers, team, suppliers, subcontractors, and every detail and decision with both honesty and integrity completes our simple equation, and is what T-Ross Brothers Construction, Inc. is all about.
The most valuable asset to T-Ross Brothers Construction, Inc. is our our talented team. We are fortunate to work alongside the highest caliber of professionals in the Construction Industry who continue to achieve the Standard of Perfection our company demands.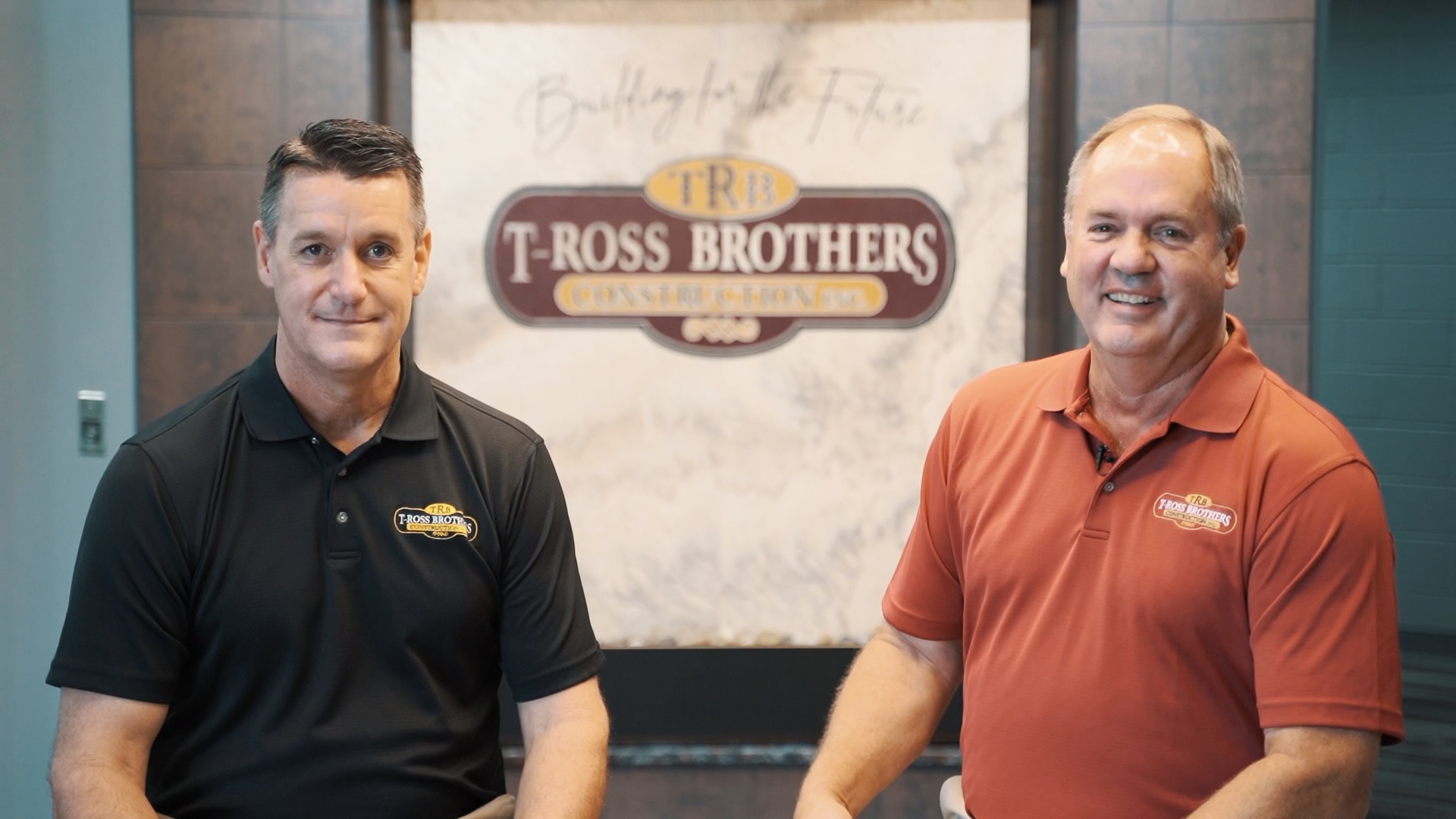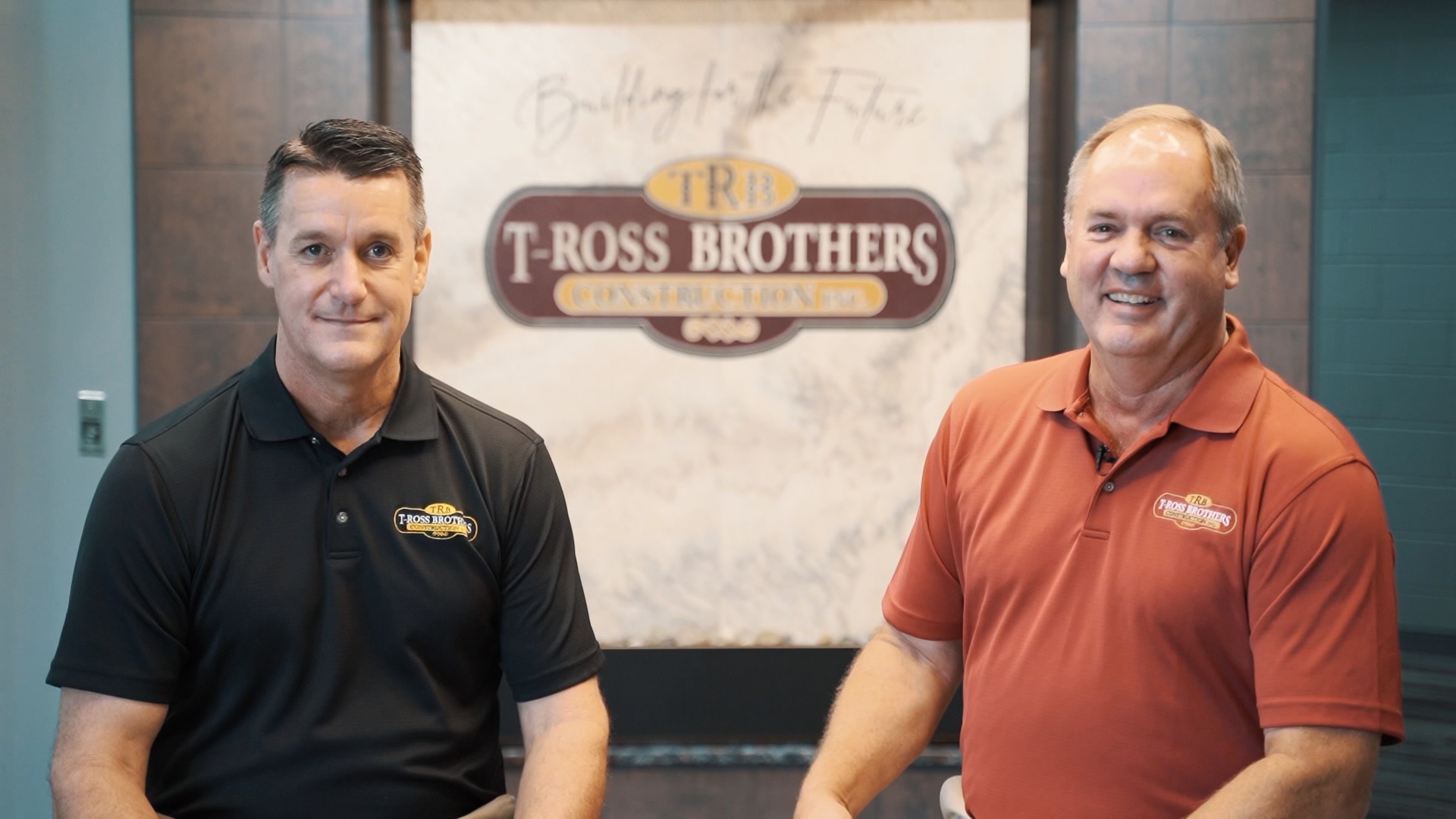 Dont't take our word for it – here's what our customers are saying:
The knowledge, craftsmanship, professionalism, and attention to detail demonstrated by the T-Ross Brothers Construction team was outstanding. The team has a very positive "can-do"attitude with total customer satisfaction in mind and ensures that the project is completed on time.
The COVOD-19 testing site was a unique project. The T-Ross Bothers Construction team handled all of the uniqueness with ease and addressed all of our needs quickly and effectively.
We will always talk highly of T-Ross. Great company! Would recommend them to anyone looking to build.
Ready to talk about your next project?